DRAWSTOP KNOBS & ENGRAVING
K-A STANDARD DRAWSTOP KNOBS
AS019, TYPE PH
Plastic moulded knob with 1 1/8" diameter head.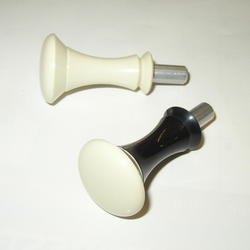 AS020, TYPE PH/2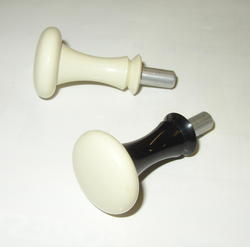 Plastic moulded knob with 1 1/4" head
AS025, TYPE PF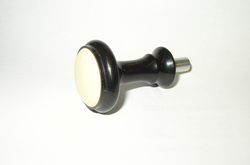 Plastic moulded knob with 1 1/16" Ivory coloured insert.
KNOB DIMENSIONS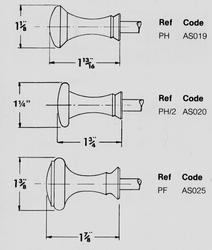 Left click on drawing above for enlarged view.
WOODEN KNOBS WITH IVORINE INSERT.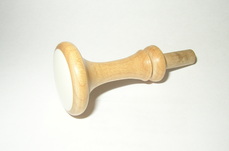 These are available in either Maple or Rosewood and are manufactured to special order.
Head diameter 1 1/4".
Length 2".
Stem diameter 5/16".

Also available are Rosewood wooden drawstop rods, 1 1/2" long, suitable for use with the K-A LMT and MT Drawstop Solenoids.
AVAILABLE ENGRAVING STYLES FOR KNOBS AND TABS
Not all engraving styles are available on all knobs or tabs, please contact us for full details.
We are happy to try to match customers machine engraving if required. While we will endeavour to match hand engraving as near as possible, the expectation of an exact match is unrealistic, it is the Customers decision if they wish us to undertake this.