SLIDER SOLENOID
SLIDER SOLENOID
The KA Manufactured Slider Solenoid has been developed to produce a powerfull, yet silent, operation for soundboard slides and can be supplied with the Single Unit Dual Control Box either mounted directly onto the solenoid, or unattached for remote mounting as required. The control box has externally accessible speed/power adjustment which is independent for each direction. There is also an internal polarity change over switch (normally factory set to positive operation).

FEATURES
One or two end drive assemblies can be fitted to the solenoid and can be of either the Clevis Pin or Pin Drive types.

Burnished stainless steel armature.

Standard stroke length 5/8" to 1".

Available with Removable end flange enabling unit to be dismantled on site.

3" Diameter heavy duty housing.

Self lubricating bearings.

All internal parts electro plated.

Rubber mountings fitted as standard.


GENERAL SPECIFICATION

Voltage 12-18 Volts DC.
Resistance 4.5 Ohms.
Current @ 15 volts 3.33 Amps.
Pulling Power 5.5 Kgs.


ORDER DETAILS

Ref. Code Item

SS FS259 Slider Solenoid.
SSLL FS262 Control Card, Dual Speed Control (unmounted).
SS6P FS251 Pin Drive End Assembly.
SS6C FS261 Clevis Pin End Assembly.

Note: There is a small charge for mounting the control box on the solenoid.
The K-A Slider Solenoid below is shown fitted with 2 pin drive, end assemblies, and the new dual control unit which provides independent speed/power adjustment in both directions.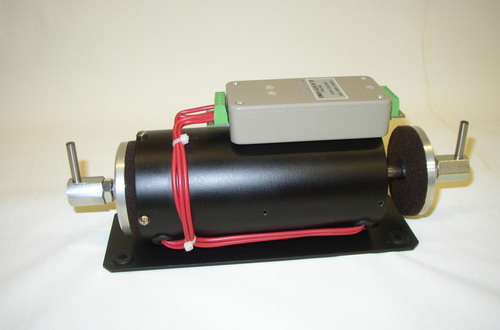 FS262, SSLL, Control Card with dual speed/power control shown above.